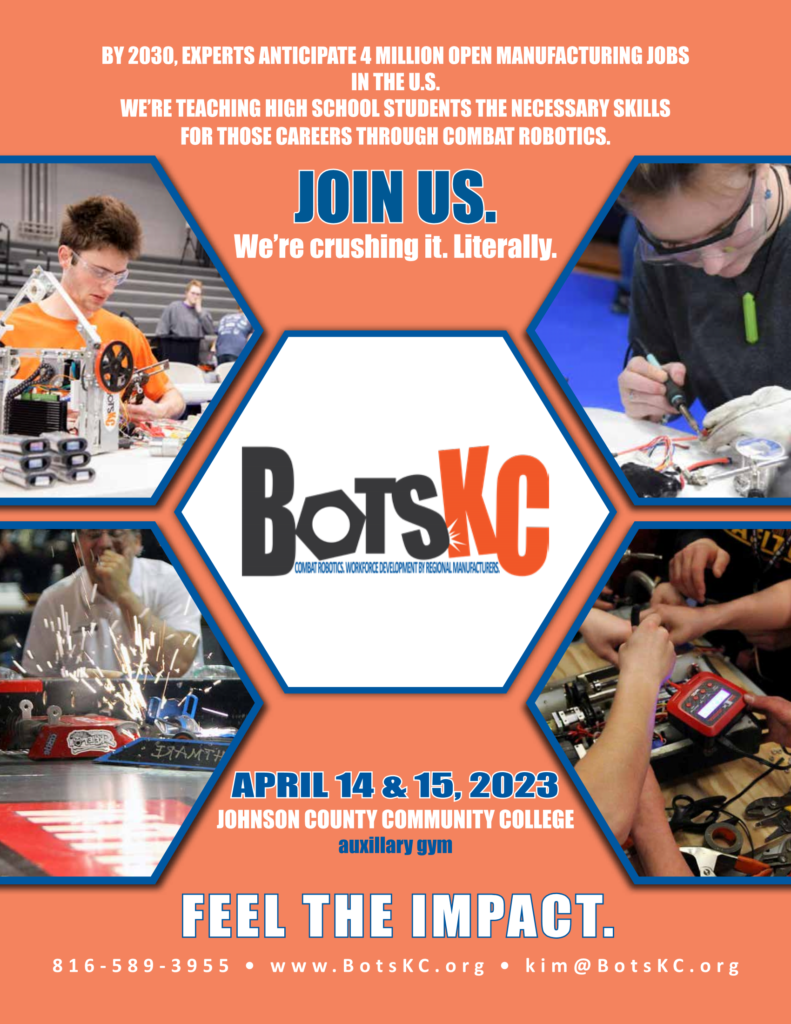 IT'S ON! JOIN US FOR BOTSKC 2023.

April 14-15, 2023
Johnson County Community College
Auxiliary Gym
It's a great year to build a bot!
Some teams have already registered and are designing, building, testing and tweaking their bots for the competion.
Past teams: Get your registrations in for this year's competition now!
If you're a new team, no worries! We have a few spots left and lots of information available to get you started. The first step: submit your registration and reach out to us with questions and schedules.
Keep an eye out on the website and social media for the most up-to-date competition status.
#FeeltheImpact
#BotsKC